Speaking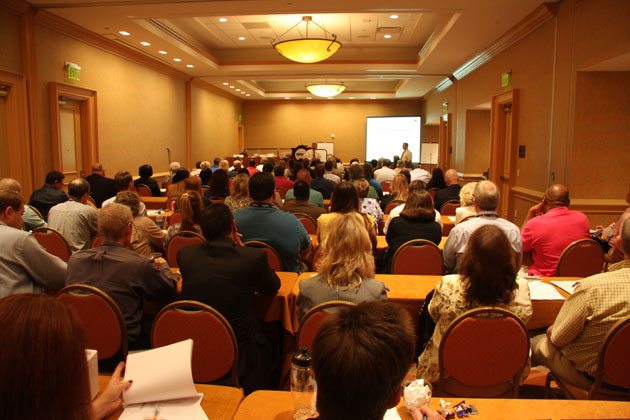 As an award-winning speaker, Mark engages his audiences with enthusiasm and sincerity. He is able to share his personal successes and failures to help audiences learn methods to improve themselves and their teams. Mark will work with your meeting planner to address the specific needs of your audience.
Speaking topics include:
No Big Wins - Set aside the idea of achieving one major goal. Focus on the little lessons - taking place every day - that will lead to sustainable, long-term success.


The Moral of the Story - After 20 years of presenting hundreds of classes, and speaking to thousands of people, there's still more to share. Stories and lessons about business, leadership, and life.


The Power of Networking - Learn how to build and maintain your business and personal networks to improve your chances of success in today's competitive marketplace.
Working with your meeting planner, Mark delivers information effectively, providing opportunities for discussion, cooperation and collaboration.
Don't forget to check out our Videos page.
To see where Mark is speaking next, please visit our "Future Events" page.