Race Around the Lake
On July 27, 2012, I turned 50 years old. What better way to celebrate than to find out how many times I could run around Lake Quannapowitt in Wakefield, MA.

Each summer, the Somerville Road Runners host the "Race Around the Lake" events, including a marathon, 12-hour race and 24 –hour race. Runners don't have to worry about getting lost, as the course is a 3.17 mile loop around the lake. Unlike most races, the event started at 7:00PM, meaning most of the running would take during the coolness of the night.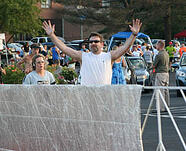 In addition to my wife, Dolores, I was supported by 3 great friends – Dan, Jim and Ron. The four of us went to Malden Catholic High School together, and have remained close friends through the years. I'm the oldest (by less than a month), so I was the first to turn 50. And I was the only one who thought this was the best way to celebrate.


The first loop was the busiest, as all the races start at the same time. As I turned one of the corners, I heard "Happy Birthday, Mark!" It was my sister, Lisa. A great surprise, and then the people around her started shouting "Happy Birthday" too.

I ran conservatively, and took walk breaks. However, I hadn't trained enough at night, and after the first 26 miles I was hurting. After a break, I got back out on the course, but with a much lower level of energy. Each lap included less running and more walking.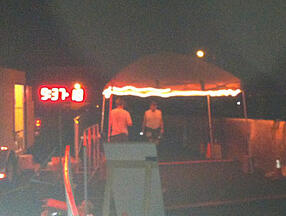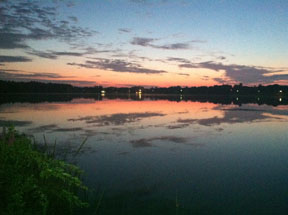 As dawn approached, Dan joined me for a lap. A donut shop had opened, and he ran over and got me a cup of fresh coffee. The other runners were very jealous. The next lap, I shared with a gentleman who provided some great words of encouragement. However, I was tired and wanted to stop. But I also wanted to complete at least 50 miles.
Dolores walked the last lap with me to help me reach my goal. It was the perfect way to finish the race.

Final results – 51.6 miles in 13:17:21. My longest run yet.

Thanks for reading, and thanks for your support!