Palos Verdes Half Marathon
What's the definition of a friend? Maybe someone who'll wake up at 5am on a Saturday morning to accompany you to a half-marathon. That's what my friend Steve Smith did on May 17, 2008, when I ran in the Palos Verdes Half Marathon. I was in California for the National Postal Forum, and decided to enter the race.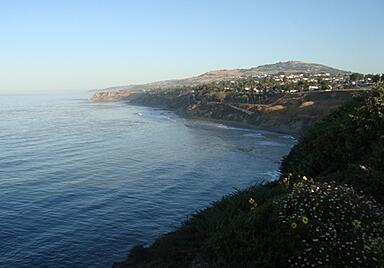 The race started at Fermin Point in San Pedro. The Point provides a beautiful view of the ocean and the Palos Verdes hills that the course followed.

I had heard about the hills, so I performed a "recon" the day before. After an easy 2-mile start, the course heads up a very steep incline – over 200 foot change in elevation in a half-mile. Yikes! Then the course heads over a series of small hills and a crooked road. Seeing the warning sign below reminded me that I was running in an earthquake zone.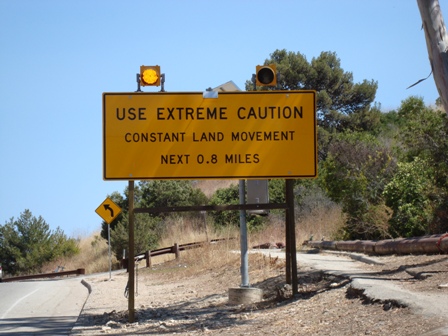 It was a pleasant 70 degrees with a slight wind as the 1389 runners headed out. It would warm up over the next two hours, but the ocean breeze and the beautiful views compensated for the temps.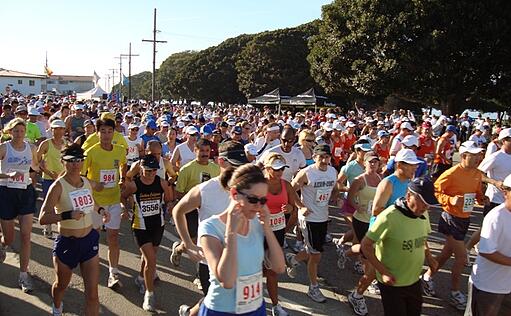 The recon paid off, and I was able to maintain a good pace for the entire run. I finished with a time of 1:51:12, an 8:30 pace. I placed 26th out of 105 men in my age group (45-49), and 182nd overall.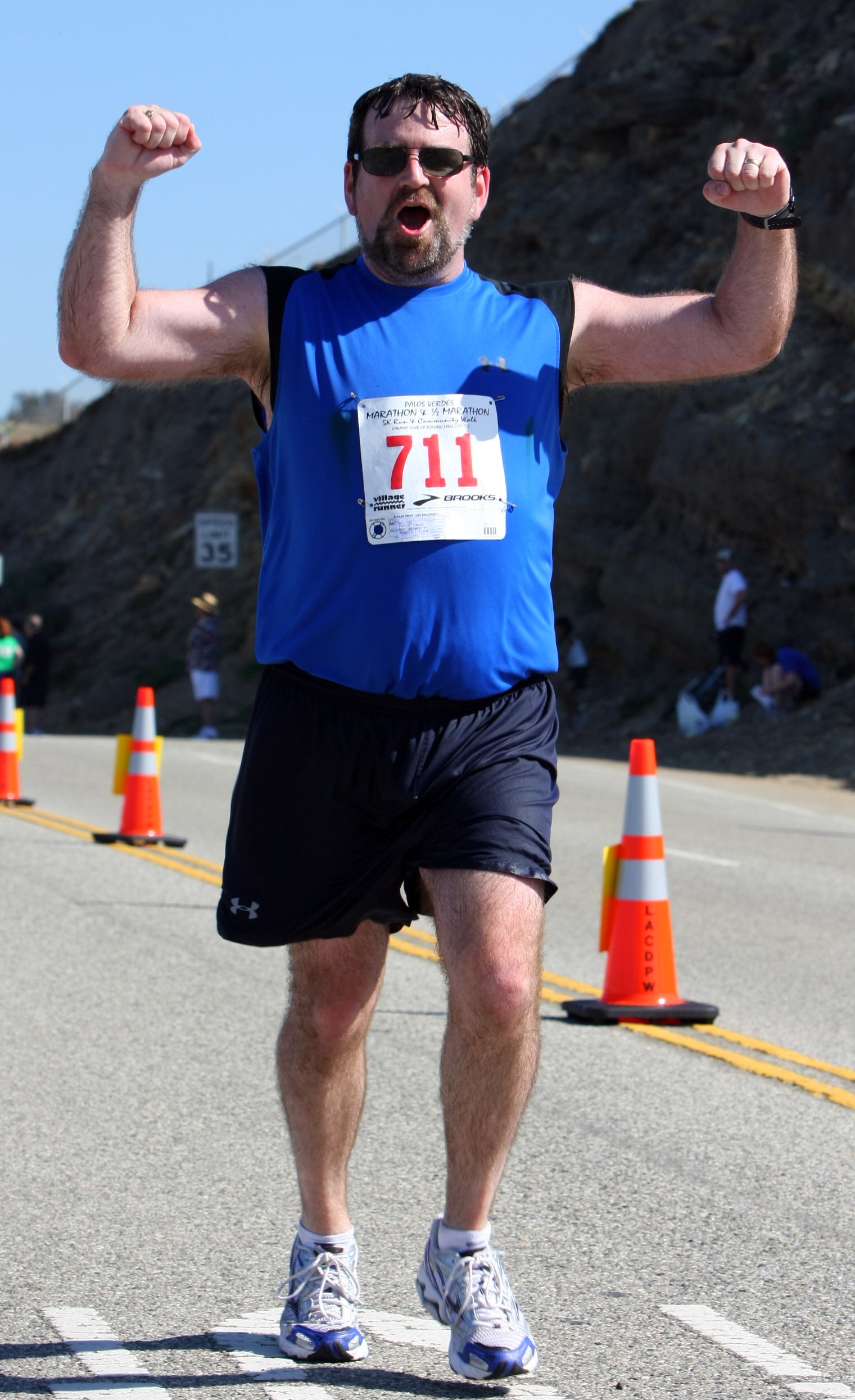 It was a great way to start my trip and enjoy the beauty of California.

Me and my good friend, Steve Smith
Off to my next challenge!