Mark and Running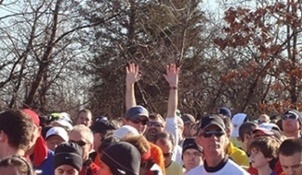 In April 2007, I started running again. And for the next 10 years, I had some amazing experiences including:
Running a total of 15 marathons and 3 ultramrathons.


Qualifying for, and running the Boston Marathon.


Running the JFK 50-miler, a race as old as I am.


Finishing the Inaugarural Fenway Park marathon.


Meeting some amazing people, many who have become not just friends, but people I rely upon for guidance and inspiration.
Unfortunately, genetics caught up with me, and a team of doctors have recommended that I end my running career.
Below are the stories and photos about the races I've completed, and the little lessons I learned along the way. I hope you enjoy them.
Completed Races (click links below for results and photos)