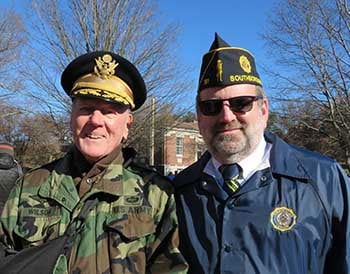 Another year, another 52 Little Lessons shared. Learning to slow down. Learning to listen. Learning to pay attention. Learning to live.

I'm grateful for everyone who takes the time to share my journey and the little lessons that I learn along the way. Your support is essential to my writing, to this blog, and to my next steps forward. Thank you.

Here the countdown of your 10 favorite "Little Lessons" of 2019:
10. Accepting Happiness - Accepting happiness is a simple, yet elusive, practice. We must choose to be satisfied with our current situation.

9. Yesterday, Today and Tomorrow - Storytellers transforming the ordinary into something special - yesterday, today and tomorrow.

8. Tomorrow May Surprise You - Our plans are just that, plans. The most important part of our day will probably be something unplanned and unanticipated.

7. Take Heed of the Quiet Rebel - All around us are people quietly leading by example. If we pay attention, if we take notice of their actions, then we can learn to be better.

6. People See Our Actions - We may not seek an audience to promote our magnanimity but should recognize that people see our conduct.

5. Being Good and Decent and Kind - Each of us has the opportunity to be good to one another.

4. Why Can't We Be Friends? - When we don't allow people into our lives, we lose.

3. Fast Pace/Slow Pace - We need "High Tech/High Touch" for balance and to obtain our human potential. We also need "Fast Pace/Slow Pace" for balance to maintain our peace of mind.

2. Why This Time is Different – Thanks for helping me help others.

And at Number 1: Service is the Reward - To honor John Wilson, and the men and women in our communities like John, we need to recognize that we do "have some time", and then find a way to answer the call to service.