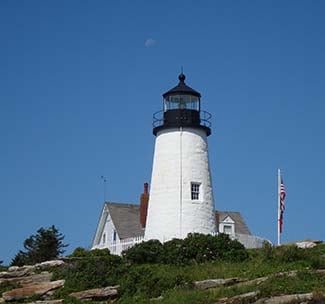 "The thing that is really hard, and really amazing, is giving up on being perfect and beginning the work of becoming yourself." – Anna Quindlen

We used to go to stores to shop. If the item we wanted wasn't in stock, a good merchant would order it, or offer something similar at the same price. Today, we expect to find exactly what we want with a few clicks of the mouse, have it delivered to our door the next day – or increasingly, the same day. And we don't expect to pay anything extra for shipping.

In the past, we took photos on vacation, not knowing if the shot was framed correctly or in focus until the prints came back from the store. We'd share with a few close friends. If someone gave us a compliment, it was enough.

Today, we post photos on social media, expecting all of our followers, or followers of the accompanying "hashtag", to hit the "like" button – or even better, the "love" button.

We no longer just look at the photos of our friends, we follow celebrities on Instagram, including professional photographers. Bodies sculpted by personal trainers, along with hair and makeup that took hours to create a "casual" look. Perfectly composed images that are the results of years of training and experience.

Of course, we're all supposed to be rich as well. Millions of dollars in bank accounts, mutual funds and the stock market. Houses with 11 bedrooms, 15 bathrooms and 2 pools – one inside and one outside. The latest electric car, along with reserved seats for the upcoming space tourist flights.

Along the way, don't forget to become a successful business owner, artist, athlete and author. Like the mantra Jim Collins started, "good is the enemy of great!" After all, if you aren't perfect, what are you?

I've fallen into all of these traps myself. Lately, I've been working to extract myself from these mindsets. Sometimes, I'm successful, sometimes – not so much.

I love going to local bookstores and the public library, but I'm also a "Prime" member. While I don't post every day, I have active accounts on LinkedIn, Twitter, Instagram and Facebook. I enjoy the feedback from my friends and feel good when they share something I posted. I'm not a millionaire but work hard to improve my financial status.

And yes, I measure how many people read each blog I write, how many subscribers I have, and how many followers. There's the business reason for understanding what subjects my readers enjoy, but there's also the personal satisfaction of watching the counter climb.

But do any of these metrics mean success? Perhaps a better question is, what type of success do these metrics represent, and is that what's most important to me? What is "good enough"?

We need to recognize what brings us true happiness. Not the brief endorphin spike social media is programmed to provide, but the joyfulness we feel in our hearts. It may be attached to an accomplishment, or a shared experience with someone special, or a quiet moment alone. Happiness may be an event you celebrate publicly, or an instance where the pleasure is dependent on privacy.

Understanding what level of success is acceptable isn't the same as lowering our standards. It's establishing our personal values – not society's values – as the drivers for our behavior. It's understanding what type of people we want to become, and what actions lead us towards that aspiration.

We live in a world of increasingly unattainable standards. It's important the we determine what is most important to us and place our emphasis on what matters.