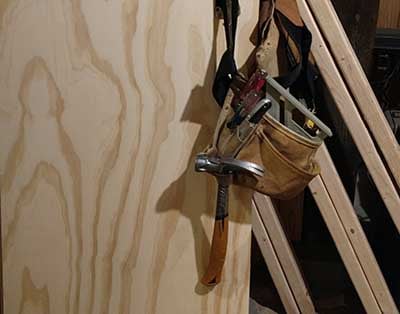 "Do not wait; the time will never be "just right." Start where you stand, and work with whatever tools you may have at your command, and better tools will be found as you go along." - Napoleon Hill

During the shutdown, people have turned to working with their hands as a coping mechanism. Baking bread was popular for several weeks, with people posting photos of their beautiful creations. Several of my friends are using their sewing skills to fabricate clothing and accessories. I've returned to my workshop.

My woodworking journey began about 30 years ago when I refinished my mother's sewing table. It had been covered in soot due to a furnace malfunction. Using hand tools and an old belt sander, I was able to restore it. The best part of the project was the smile on my mother's face when I delivered it to her house. Her father had been a cabinetmaker and my work brought back happy memories.

The next time I saw my mother, she had a thank-you gift – a brand new palm sander. Over the next decade, my workshop – and my tool collection – grew. Saturday afternoons meant 30 minutes watching Norm Abrams build projects on the New Yankee Workshop. I would allow myself to buy one new power tool a year. Circular saw, drill, table saw, router, drill press, biscuit joiner and several more. I built my own workbench and staining table.

As my consulting business grew, I had less time for woodworking. My tools went unused, except for home repairs. As part of our recent move, I staked a claim to an area of the basement for a workshop. My benches and tools were delivered, but only gathered dust. Work and travel took priority.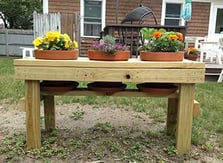 With no travel for the last 3 months, and extremely limited travel on the horizon, there's time to return to the shop. I built a custom bench to hold potted plants and a stand for my weathervane. This weekend will be spent building shelving to safely store tools and materials. My trips to pick up lumber conjure up memories of past projects – and ideas for new pieces.

I don't have the finesse or skills of a cabinetmaker. My designs and work are more utilitarian, with an emphasis on stability and durability. My workbench is over 25 years old and needs minimal maintenance. The new shelving will be bolted to studs in the wall.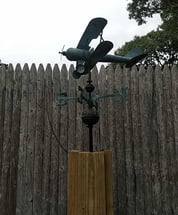 As the world reopens, it will need rebuilding. There will be permanent changes from lessons learned from the pandemic. Hopefully, there will be permanent changes from what we've learned from the protests for racial justice.

We can all claim a stake in the transformation. There are so many skills and abilities needed for us to be successful together. So many roles to be filled – speakers, writers, caregivers, teachers, laborers and leaders. People who are willing to be in front, to be in the spotlight, willing to accept the pushback that comes with the job. And people who will show up, every day, to take on the mundane, yet critical work that keeps us moving forward.

There is no activity too small. The person who sits and listens to a loved one is as important as the speaker at the podium addressing a crowd. Helping one neighbor with grocery shopping fulfills a vital need to all of society. Spreading positivity through social media provides impacts that take place in personal moments. Whatever our skill, whatever our ability, we're needed.

The future is yet to be written. Through our actions, we can build a better tomorrow.