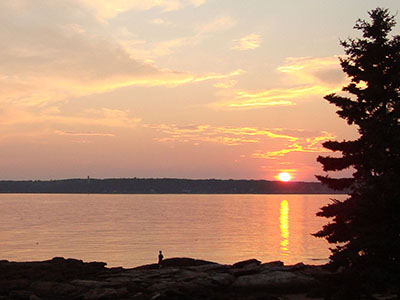 "No matter how bad a situation, you have to ask yourself, 'What do I do now?'" – Bob Howard, Medal of Honor Recipient

As we enter a new phase of the current crisis, our concerns continue to grow. While we adapt to new routines, the future remains uncertain. There's no part of our lives that aren't impacted by the virus.

The internet has become of source of both connectivity and divisiveness. We've watched videos of generations using webcams and software to close the "social distancing" gap. People offering suggestions and humor to cope with the boredom and exasperation. Others expressing their concerns and frustration, which have unintended consequences of provoking backlash and arguments.

We find new heroes – not just the doctors and nurses saving lives, but the cleaning staff disinfecting rooms and equipment, grocery store clerks trying to keep shelves stocked, and delivery drivers bringing orders to our front doors. Teachers finding new ways to educate children using technology and imagination to share lessons. Front line responders of all types continuing their day-to-day jobs of keeping us safe.

But most of us aren't on the front lines. We may still be reporting to work – just in our homes instead of the office. Or we may be in "economic limbo" – our company is shut down during the quarantine, and we don't know what the future holds. In both cases, we're unsure about our role during the pandemic.

With so much information to digest, so many other people making sacrifices, and so much makes us feel helpless, we're faced with the question, "What do I do now?"

The first part of the answer lies in the question – we need to do something. Action, any action, brings with it a sense of purpose, a feeling of control. As an added benefit, we're not refreshing our screens to read the latest opinions or join the most recent online arguments.

Here are just a few ideas:
If you are working – whether from home or at your office – take pride in what you're doing, because you are a vital piece of the solution. The claim you process helps the medical professionals get paid and the patient know they can continue to get care. The signs you print and the mail you create helps keeps businesses going through the economic downturn. The corporate emails and online posts provide valuable information in a time of uncertainty.


If you're able, volunteer in your local community. Food pantries, senior centers, meals on wheels, and other services are inundated with requests. Many of their regular volunteers are elderly and must remain home. Just a few hours of your time will have a powerful impact.


Be kind to your neighbors. That means people who may need you to get them groceries because they're more vulnerable to the virus. The other people in the grocery store who can't reach items at the back of the top shelf. The elderly person who starts a conversation – from a safe distance – because they need to talk to someone. The world is smaller than ever before – everyone is your neighbor.


Check in on your friends. There are a lot of people who are afraid right now. They need to know that someone cares about them. You don't need to have answers, just listen. Find a way to close the physical gap with a call or a text. Now, more than ever, it's impossible to overuse the phrase, "I love you."
We don't know when this will end. We don't know how it will end. We don't know what the post-pandemic future will look like.

By doing something, especially by doing something for someone else, we become part of the answer.