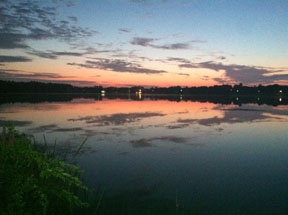 "Think big thoughts but relish small pleasures." – H. Jackson Brown, Jr.

Sunday night, I walked into a local restaurant to pick up my order of Chinese food. I looked over to the soda cooler, and saw that they were out of lemonade, my drink of choice. The woman at the counter recognized me and grabbed my order. As she rung in the charge, she looked at me and asked, "You're not getting a drink tonight?"

I explained that they were out of lemonade. She shared that during the off season, that often happens. I live in a town with a lot of summer tourists, and apparently, I'm one of the few people who drink lemonade all year. She then asked if I'd ever tried pineapple soda. I wasn't even sure what that would taste like.

"Give it a try. If you don't like it, next week, the entire meal is on the house." How could I resist an offer like that?