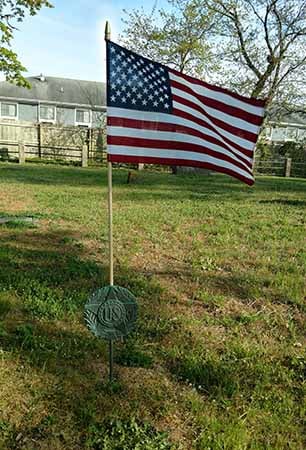 "Green sods are all their monuments; and yet it tells a nobler history than pillared piles, or the eternal pyramids." - James Gates Percival

My earliest memories of Memorial Day are watching my father march in a parade with the American Legion. He looked very sharp in his uniform.

When I was a teenager, I marched in Memorial Day parades as a member of two drum corps – the Immaculate Conception Queensmen and the Middlesex County Guardsmen. I remember how silent it became when we entered the cemeteries – just the beat of a single bass drum to keep the entire corps in step.

After my father died, I began marching on Memorial Day again. This time, as a member of the American Legion – a long circle completed.

This year will be different. No parades. No large gatherings at monuments. No readings of veterans' names at cemeteries.