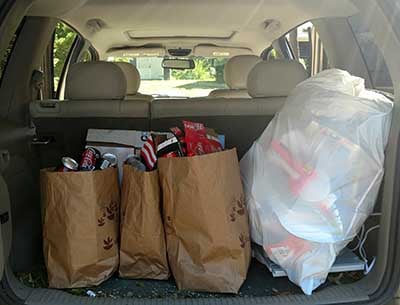 "The things people discard tell more about them than the things they keep." – Hilda Lawrence
One of my weekly rituals is a trip to the local dump. Actually, the official name is – the "Residential Waste Drop Off & Recycle Area". In addition to separate bins for newspapers, plastics and cardboard, there's also containers to donate clothing, small kitchen goods and books. In the back is the compost area for leaves and grass clippings, plus a place for trees, shrubs and bulky items (for a fee).

With a small house, it's important to keep to a regular schedule. The cardboard from shipping boxes can take up a lot of space. Magazines and newspapers stack up quickly. New clothes need space in the closet, so something has to go.