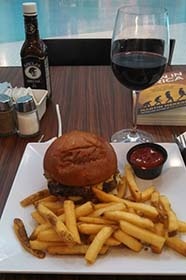 "The best things in life aren't things." – Art Buchwald
It's common to see signs in restaurants declaring "Voted Best Restaurant of 2018" by the readers of the local newspaper or regional magazine. The restaurant may only be a local pub with 10 tables and 5 booths, but it's "the best".
I've had people ask me for "the best hotel in Boston". Before answering, I ask questions – How many people? Any children? What do you plan on doing? What time of year? Will you have a car?
A friend asked me "what's the best book on leadership?" The closest I could come to answering the questions was to write a blog post with a
list of 25 books
that had a significant impact on me.
"Best" is a very personal term. The Merriam-Webster dictionary defines "best" as "superlative of good: excelling all others."
Excelling in what?