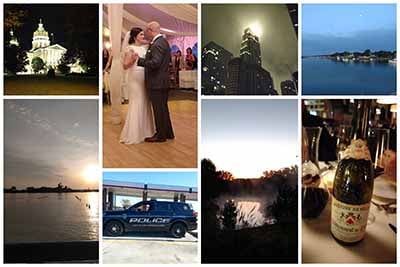 "Art is not what you see, but what you make others see." – Edgar Degas

I've spent 7 of the last 8 weeks on the road. My travels took me from coast to coast and north to south – Atlantic Ocean to Pacific Ocean, Lake Michigan to Lake of the Ozarks, and crossing the Mississippi 4 times in a car and 8 times in a plane. Along the way, I visited 10 states plus the District of Columbia.

Food is always an important part of my journeys. Breakfast in a tucked away diner. Dinners in steakhouses and other restaurants accompanied with wine. Lunch at a hotdog stand. A wedding at a castle. Breaking bread at the family table on a friend's farm.