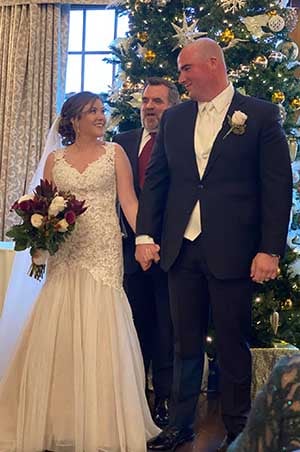 "Tá mo chroí istigh ionat." – "My heart is within you." (Gaelic)

Last weekend, my nephew and his fiancée were married. Their wedding was a wonderful blend of old and new. Ancient ceremonies and self-written vows. Traditional dances and modern songs. A 250-year old inn and videos taken by aerial drones.

Of course, at the center of the weekend was the oldest of emotions – love. Two people publicly committing to love and support each other for the rest of their lives. Family and friends sharing in that special moment.

The ceremony and the happy couple represent more than just a display of love for those in attendance. They represent the power that love can bring to our lives.