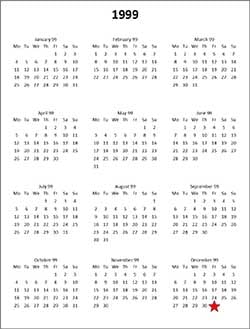 Persistence is what makes the impossible possible, the possible likely, and the likely definite." – Robert Half

Y2K.

Three characters that haunted many of us in the late 1990s. If your job had anything to do with computers, many projects were pushed off to the side to make time for the "Y2K Project".
Newspapers and magazines splashed their covers with stories of the potential apocalypse. The major news networks dedicated hours of programming explaining how individuals should prepare for the worst.