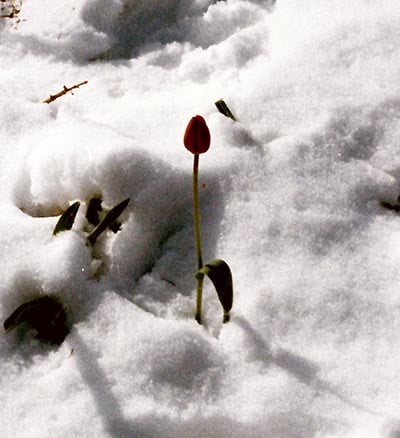 "Courage is not the towering oak that sees storms come and go; it is the fragile blossom that opens in the snow." – Alice Mackenzie Swaim

I love watching the first blooms of early spring. Tulips, daffodils, and crocus have been lying dormant for almost a year. When they make their appearance each April, it reminds me that warmer weather is on the horizon. The promise of more daylight, more time outdoors and even more flowers.

Every so often, winter ignores the calendar. We wake up to find that the grass has disappeared under a fresh coat of snow. The temperature has dropped below freezing. The daffodil stems are bowed down in submission. A lone tulip stands defiant.