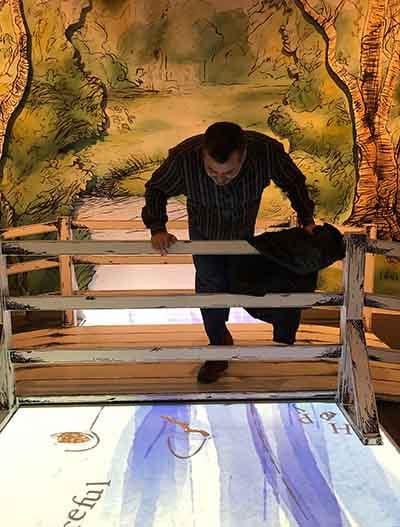 "Some people care too much. I think it's called love." ― A.A. Milne, Winnie-the-Pooh

It started with a visit to the Museum of Fine Arts to see their special exhibition – "Winnie the Pooh: Exploring a Classic". It was a weekday evening, but there were plenty of people in line to enjoy the displays of original letters, drawings and early editions of the books that introduced the world to Christopher Robin, Pooh, and their captivating cohorts.

The ages of attendees spanned the generations. Not only were there people my age, but people old enough to be my parents, or children, or grandchildren. Different languages and accents could be heard sharing laughs and smiles in front of the displays. Even crusty old men took a moment to play Poohsticks on the bridge – just as they have for over 90 years.