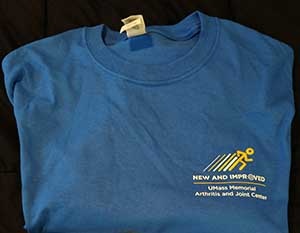 "I think we all have empathy. We may not have enough courage to display it." – Maya Angelou

In a few days, I'll be having total hip replacement surgery.

I'm nervous about it.

My rational mind knows that I will probably be fine. I have a good doctor. I will be having surgery in a good hospital associated with a good medical school. I am covered by decent health insurance. I know that I must have the surgery to end the pain and prevent more damage to my body.