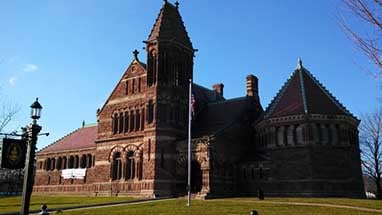 My earliest memory of my father is the first day he took me to the Woburn Public Library. The trip was special in many ways, and still affects me today.

One feature making this trip special was the fact it was just my father and me. As one of 10 kids, I didn't get much "alone time" with either parent, especially my father. He usually had left for work before I woke up, and sometimes worked a second job. Our family ate dinner at a large table, with several conversations overlapping. There wasn't much time for one-to-one talks.

But my parents wanted that trip to the library to be special. I was told the week prior that I had to behave before my father would take me. And I better be on my best behavior when we went to the library. My father's tone of voice was similar to the one he used before we went to church on Sundays, so I knew this was serious.