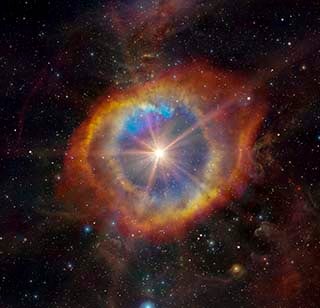 "I am still learning." – Michelangelo

In September 2014, astronomers discovered a supernova in the constellation of Ursa Major. A supernova occurs when a star explodes, causing it to become brighter than 100 million suns. Typically, a supernova shines for about 100 days before going dark.

This supernova remained bright for over 600 days.