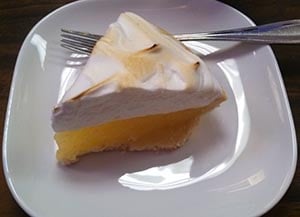 "You cannot get through a single day without having an impact on the world around you. What you do makes a difference, and you have to decide what kind of difference you want to make." – Jane Goodall

I stopped at a small diner for lunch. It had an interesting layout, and from my seat at the counter, I could see most of the restaurant. And watch how the waitress interacted with her customers.

First there was the elderly couple. Clearly regulars with a routine that include bantering with the waitress. They probably order the same meals every time and ask the same questions every time. The gentleman even inquired about my food, and whether or not I liked the dessert (spoiler alert – I did).