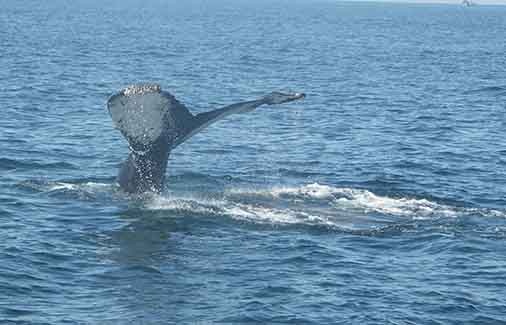 "The universe is full of magical things patiently waiting for our wits to grow sharper." – Eden Phillpotts

I recently went on a whale watch. Conditions were just right, and we saw about a dozen of these amazing mammals. Several came surprisingly close to the boat, as if they knew we were desperate to get a good photo – especially the iconic fluke as they dived for more food.

This was perhaps the 10th time I've been on a whale watch cruise. I've been on tours leaving from the tip of Cape Cod, from the Boston Aquarium, the North Shore and Nova Scotia. One boat was even smaller than the leviathans we stalked with our cameras.