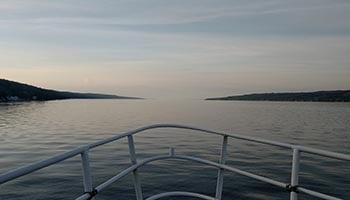 "A gentleman is one who never hurts anyone's feelings unintentionally." - Oscar Wilde

A trip to the grocery store. Work responsibilities and schedules. Conversations with friends. Keeping close to family and loved ones.

With no part of our lives untouched, we've been forced to abandon many routines and rituals. The impact of the smallest decisions may carry serious implications. We have to weigh the potential consequences of our actions. Before running the simplest of errands, we must ask, "Why?" and "What might happen?"

Normally this type of questioning is reserved for life-changing actions – taking a new job, buying a house, getting married. But today, any physical contact may be life-changing. Anytime we leave the house, we need to know the intent of our actions.