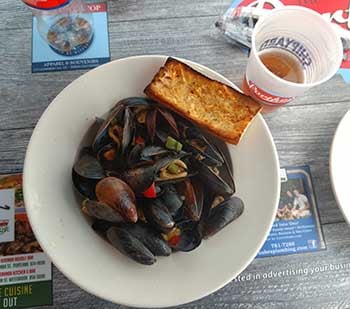 "A day without laughter is a day wasted." - Charlie Chaplin

It had been a long day. I was in California to deliver an evaluation report to a client. The day before, I had several telephone/web meetings with clients on the east coast and Midwest – so 3 time zones had to be taken into consideration. The calls began at 6:00am (9:00 in Florida), so I was up at 4:30am to get in my walk, shower and first cup of coffee.

After the meetings, I had a long drive ahead on a clogged California highway. In the late afternoon, a manager from the California client, Alissa, sent an email about lunch the next day. The briefing was scheduled from 8:30am to 1:00pm. They were being thoughtful, and bringing in food. I'm lucky to have clients like that.