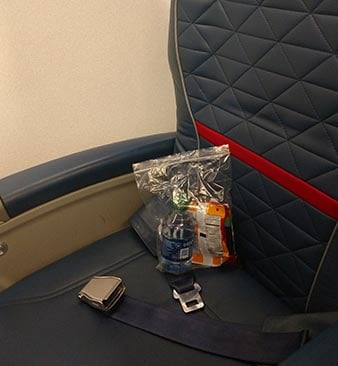 "The future belongs to those who believe in the beauty of their dreams." – Eleanor Roosevelt

This week marked my first business trip since the pandemic began. My 2-hour drive to the airport took less than 90 minutes. I was the only person in line at airport security. Half the gates were empty. One flight was half-empty, one flight had 10 people. In place of beverage service, there was a sealed plastic bag with snacks, water, and Purell on each of our seats.

Oh – and there was a lot of plexiglass everywhere.