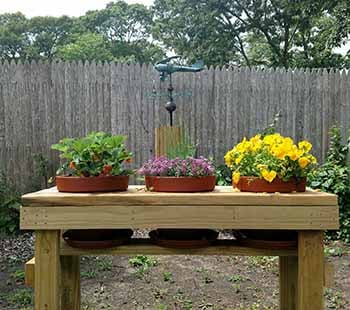 "Be happy for this moment. This moment is your life." – Omar Khayyam

Last fall, I began clearing out the overgrown shrubs and bushes around the house. The sandy soil made the digging easy, but it was a lot of hard work. It was also many trips to the local landfill and compost yard.

Faced with a clean slate, we started planning. We toured some local gardens to get ideas of what we might like. On daily walks, I photographed interesting landscape ideas for inspiration. I bought several books on gardening, including ones that had information on plants native to Cape Cod.