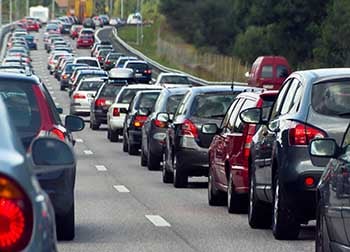 "There are two things a person should never be angry at, what they can help, and what they cannot." – Plato

It had been a long day. My brain was tired, and my body exhausted. I knew there were still 90 miles left to drive, but traffic was moving along, and I might make it home in less than 90 minutes.

Until everything came to a dead stop.

As we inched along, I started to think about alternate routes. I calculated that the "best" substitute was at least an hour longer. An alert on my GPS device estimated that the traffic on the current road was delayed about 45 minutes. So, I continued forward.

No good alternatives to a bad situation. Or were there?