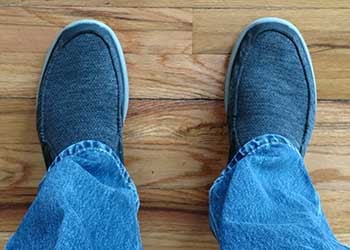 "The purpose of learning is growth, and our minds, unlike our bodies, can continue growing as we continue to live" – Mortimer Adler

For decades, I've disdained slippers. They seemed like an unnecessary piece of clothing. Either I wore shoes – dress shoes, work boots, running shoes – or I went barefoot. Having something "in between" would just take up more room in my closet.

My outlook changed with my hip surgery last summer. In addition to needing a cane, I would have difficulty bending over for weeks. That would make tying my shoes a challenge. Walking barefoot wasn't recommended, so I had to find slip-on shoes – slippers.