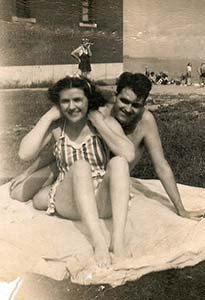 Last week, my mother, Paula Fallon, passed away. As we wrote in her obituary, she lived an amazing life. On Tuesday, October 31, 2017, we held her funeral mass. This was the eulogy I delivered in her honor.

On behalf of the entire Fallon family, I want to thank all of you for joining us in this celebration of Paula's life.

Paula. Paula Fitzpatrick. Paula Ann Fallon. Mrs. Fallon. The different names that accompanied her over the last 91 years. But that's not what we called her.