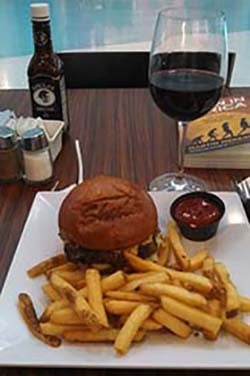 "All man's miseries derive from not being able to sit quietly in a room alone." – Blaise Pascal

Because of my job as a consultant, I spend a significant amount of time away from home. Business travel isn't glamorous, it isn't miserable, it's just part of my job. I've been a landscaper, a trash collector, a waiter and a soldier. Put into the proper perspective, life on the road isn't that bad.

I'm fortunate and have wonderful clients. We've shared dinners that are more like a gathering of friends than a corporate event. Exchanging stories, including some "tall tales", that bring smiles and laughter to the table. We create memories, not close business deals.