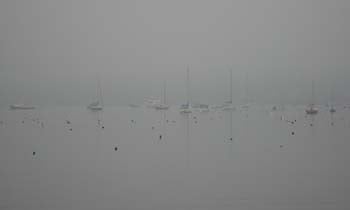 "What we need is not the will to believe but the will to find out." – Bertrand Russell

It was a cool morning, with fog hanging over the harbor like a shroud. The sailboats looked like silent ghosts – their bare masts reminiscent of guards' pikes in front of a castle gate. But the sea didn't need protection, not on a day like this.

I drank my coffee in the calm that accompanied the fog. It seemed even the birds were taking the day off. The only sound was from the soft waves lapping at the pier. No one would be going out today.

The silence was suddenly broken. A diesel engine coming to life.