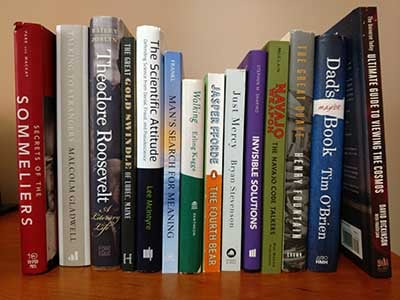 "There are so many thousand good books, in so many languages, suited for so many different moods, and needs, and individuals, that all a man ought to do is to say a given number of books proved of interest and use to him personally at a given time under given conditions." – Theodore Roosevelt

Netflix – watched everything.

Amazon Prime – watched what was good.

Cable TV – nothing left except the news. And I can't watch much more of that.

We need a break from the screens.