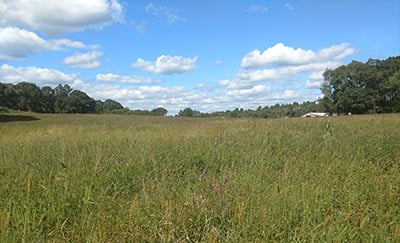 "The world is full of magic things, patiently waiting for our senses to grow sharper." – W.B. Yeats

It was a perfect September day. Warm sun on our shoulders, with a slight breeze cooling our faces. We sat on a bench enjoying an ice cream, a defiant act to the calendar's declaration that summer was over.

At first glance, the meadow just looked like an overgrown field. The longer we sat, we could see the butterflies roaming from one plant to another, performing the pollinating ballet. Following their flight, we could see the multitudes of distinct colors of the flowers – purples, yellows, browns and so many shades of green.