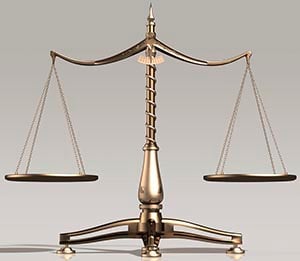 "Gloom doesn't win wars." – General George S. Patton

Last week, I had lunch with a long-time friend. We're part of a small group whose bonds go back to high school. Throughout the years, we've attended marriages and funerals, sharing laughs and tears. For decades, we had an off again – on again poker game. Recent moves have made those games more "off again".

The games aren't about money, with the largest winnings – and losings – are $30 or $40. Instead, it's about the conversations and arguments. It could be about politics, the education system, literature, or something really important – like which is better: the Marvel Cinematic Universe or the Netflix series? Rarely are minds changed, nor feelings hurt.

At the end of lunch, my friend said, "We need to do this more often. Your optimism is infectious."

His comment caught me by surprise. There was no doubt about his sincerity, it's just that I never realized he thought of me that way. My energy level and willingness to try something crazy have been subject of past conversations, but never my outlook on life.

I am an optimist. I believe that in the long run, things will work out. It will take a lot of work to get there, because nothing is easy. But overall, I approach challenges with the belief that they will be overcome. Not just for me, but for society; for the world.

I'm also a pessimistic optimist. That means I start from the point of view that life is hard. There will be problems and roadblocks and obstacles to success. Whenever possible, I identify as many difficulties before I begin, and try to prepare for the unforeseen setbacks that will probably arise when least expected. Prepare for the worst, hope for the best.

For example, my regular trips to Logan Airport from my house are only 76 miles, almost all highway. If I leave at 4:45am, I'll arrive around 6:30. If I leave at 5:15, I may not get there until 8:00. The joys of Boston traffic.

So, unless my flight is in the afternoon, I leave at 4:45, or earlier. In most cases, I arrive at the airport between 90 minutes to 2 hours before my flight. If I hit traffic, I may only arrive an hour before takeoff. Still plenty of time to check-in and clear security.

When I'm early, my frequent flyer status gives me access to the Delta Sky Club. Free wi-fi, free coffee, and a place to plug in my laptop. I'm able to relax and get a jump on the day. Almost all of this post was written in a Sky Club somewhere.

Being early also opens up more options when there are delays or cancellations. Instead of leaving later, I may be able to get on an earlier flight through a different connection. It happened this week. Everything worked out, even better than planned.

You need to start with the certainty that you will be successful. With eyes wide open, you'll see the difficulties ahead. You'll also see the solutions to those problems. With determination and relentless work, you'll accomplish your goals. And sometimes you'll discover opportunities that are even better than what you expected.

To paraphrase a superior writer – with an optimistic outlook, you will not merely endure, you will prevail.