"I can live for two months on a good compliment." - Mark Twain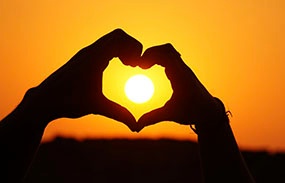 Last week, I received a message from a good friend. In addition to sharing news, the person said something very kind about me. While I'm not sure my actions warranted the praise, it was nice to hear. And it made me feel good about the person I'm trying to become.

It was only one message in the midst of hundreds received during the week – phone calls, emails, Facebook posts, LinkedIn updates and tweets. Further, it was only one sentence in a much larger conversation. But it had such an impact, that I'm not only thinking about it, I'm writing about it.

Words are very powerful. Sincere expressions of gratitude and admiration can change a person's outlook for the day. The week. Their life.

So, my challenge for my readers – and myself – is simple: Give at least one person a genuine compliment every day during 2016.

You may decide to praise the same person every day. That's okay. You may want to say something nice to a different person every day. That's okay too.

This shouldn't be a public exercise, but a private and personal endeavor. In other words, on February 3, you shouldn't post on Facebook or Twitter: "Day 34. My compliment of the day is for Fred. You're a nice guy, Fred!"

You should send someone a private message, a text, or a letter. Even better, call them up and tell them why you think they're special. Or best of all, look them in the eye, and tell them one of the reasons why you love them.

Since it will be a Leap Year, 2016 provides us with 366 opportunities to express our feelings of admiration, respect and love. Make it authentic. Make it personal. Make it happen.