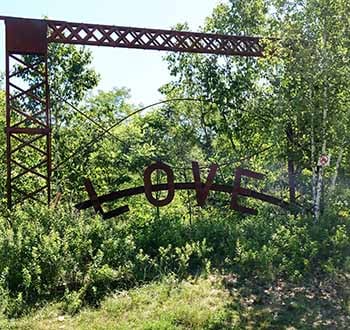 "Wherever you go, go with all your heart." – Confucius

Last week, a couple of my friends were having a tough time. One was facing a health scare, and the other's mother passed away. We shared some long phone conversations. Each call ended with "I love you, brother." And the response – "I love you too".

That same week I was able to have dinner with two other friends I hadn't seen in almost a year. We caught up on what was happening with our families and businesses. We shared not only stories but laughs that would become parts of new memories. After one particularly hearty laugh – "I love you guys." "I love you too."

Too often, people are afraid to use the word "love". I'm not talking about the casual, "Love you, man!", but the genuine expression of affection for another human being.

There appear to be some common reasons:
It's too feminine. This is most common among males over the age of 12. Among the many social pressures of conformity when we reach puberty is to stop telling people that you love them, especially your parents. Adults are cold, especially men.


It's often confused with romantic love. Like the first reason, this seems to start at adolescence. The word "love" becomes directly related to sex and becomes a stumbling block between friends of the opposite gender.


It's a sign of vulnerability. This is related to, but different than being feminine. Using the word "love" signals a change in the relationship, and you're opening yourself up to the possibility of rejection.
Understandable, logical reasons. Of course, love – in any form – isn't logical.

In many ways, each of those reasons are based on a fear of how we're perceived. Not masculine enough. Lewd or lascivious. Vulnerable. We let those fears impede our growth, and our relationships.

I remember when I stopped telling my father I loved him. And the year when I started telling him again. I'm grateful it wasn't too late.

Female friends have been there for the happiest and saddest moments of my life. Their strength, support and insight have helped me become a better person.

Being vulnerable became the opportunity to allow other people to help me. Most importantly, at times when I didn't realize that I needed their help.

"Love" is a very powerful word. When we hear it, we know that we're not alone, that another human cares about us. When we say it, we open up our hearts to be there for someone else. We share strength, comfort, joy, support and compassion.

We must reject the fear and embrace the hope.

We need to embrace love.