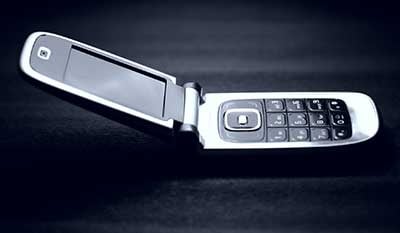 "Do the right thing. It will gratify some people and astonish the rest." - Mark Twain

Several years ago, I was at the National Postal Forum (NPF) in Washington, DC. The NPF is my favorite conference and I've been attending shows every year since 1992. It's a great opportunity to listen to postal executives and experts in the mailing industry. More importantly, I get to see the many friends I've met over the years.

On Tuesday evening, I jumped in a cab and headed to a dinner I was hosting for clients. We gathered in the bar while a table was prepared, and I introduced guests to each other. When the hostess announced they were ready to seat us, I reached into my pocket to shut off my cell phone. But – it wasn't there!

Panic flashed through my mind as I tried to retrace my steps. I had called my business partner, Barbara, before I left my hotel room. I briefly went to a reception, then I took a cab to the restaurant. The phone was in one of those three places. And, in all likelihood, the cab. As I had arrived more than 30 minutes ago, my phone was probably gone and untraceable.

I spoke to Barbara, and we agreed that the phone would have to wait. People were at the restaurant to have an enjoyable dinner, and we were their hosts. It was the right thing to do.

As dinner broke, and our guests started to leave, Barbara noticed that she had a voicemail on her cell phone. She started to smile, and wrote down a name and telephone number. Handing me the paper and her cell phone, she said, "Call this woman. She has your phone."

I called the number and introduced myself. The woman explained that she had gotten into a cab earlier that evening, and saw my phone. Knowing how hard it is to track down a specific cab, she decided to try and return it herself. She called my voice mail and left a message. Then, she called the last number I had dialed (Barbara's cell phone), and left a message there as well.

She gave me her name and address, explaining that she lived in downtown DC, right near the convention center. I got in a cab and headed to the apartment building. Waiting in the lobby, I tried to think of how to politely offer a reward for her kindness.

While giving me the phone, she noticed that I had some cash in my other hand. Immediately, she said, "Please don't offer me a reward. I know how difficult it must have been losing your phone in a cab. Besides, it was the right thing to do."

I thanked her again, and went back to my hotel. Her actions went beyond what many people would do. I do believe that most people would've turned in the phone – to the cab company or the police. But she took personal responsibility, and then took action to get the phone back to its owner. Who would've thought of calling the last number dialed?

For this woman, this wasn't doing anything extraordinary. This wasn't going out of her way for a perfect stranger. It was doing the right thing.

Her gift to me was more than just returning my phone. It was a reminder of the impact of the decisions we make. Whether it's deciding how to help a stranger or how we treat the people in our everyday lives. Our choices reveal who we are as a person.

What do you want your friends and family to think about you? What do you want your coworkers to think about you? What do you want the next person you meet to think about you?

The answer to these questions doesn't exist in seminars or articles or books. The answer is in the actions you take, and how those actions reflect on your beliefs and principles. The answer lies in a simple sentence that isn't always easy to follow. Do the right thing.