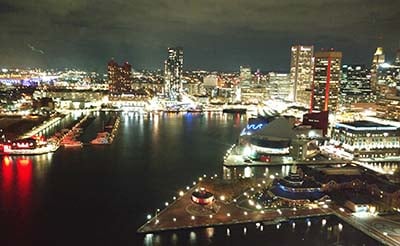 "A foolish consistency is the hobgoblin of little minds." – Ralph Waldo Emerson

While in Baltimore last week, I walked over to the "Little Italy" section of town. Just a few blocks from my hotel on the harbor, with plenty of restaurants to enjoy. I chose a small place that I'd been to before – an "old school" restaurant with a traditional menu and wine served in carafes. As always, it was a wonderful experience.

As the meal was ending, a group was sat at the table next to me. It was several businessmen out for dinner. One man's deferential manner revealed that he was the host, and he made sure his guests were comfortable with the table and seating.

As I got up to leave, I heard him say, "I've been coming to this place for 37 years. And I've ordered the same thing every time." I wish I hadn't paid the bill, because I wanted to wait to see what it was.

37 years. The same restaurant. The same order. Every time.

Habit? Ritual? A "foolish consistency"?

Correct answer – none of the above.

Consistent, yes. Foolish, no. There's nothing foolish about returning to what brings you joy. That it still brings happiness nearly 4 decades after the first occasion is revealing. That one wants to share that joy with others says even more – about the dinner and the person.

It's easy to discount the small pleasures in life. Especially the ones we experience on a regular basis. Going for a walk in our neighborhood. Watching an old movie that we've seen dozens of times. Eating our favorite meal in our favorite restaurant.

Most of life's pleasures are small, simple events. It's up to us to decide to celebrate them, to recognize their unique impact on us. We can expand their impact by sharing our happiness with others. Because happiness shared doesn't contract but expands – filling the hearts of those touched.

Then we can repeat the experience. And the joy. Consistently.