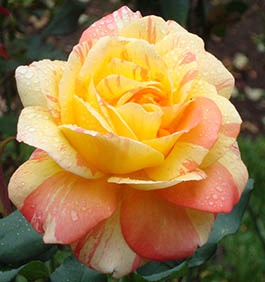 "We have to go into the despair and go beyond it, by working and doing for somebody else, by using it for something else." – Elie Wiesel

I love language. When reading a book, I'm always fascinated by the way great authors assemble words to form powerful messages. Like master chefs, writers take the basic ingredients – the words available to all of us – and deliver marvelous creations.

A word that has been in use a lot lately is "essential". Only essential businesses are allowed to remain open. Only essential travel is permitted. Only essential employees should report to work.

Is your business essential? Is the trip you make to the store essential?

Are you essential?

Of course, you're essential. However, your physical presence at work may not be required. Your business may not be critical to the infrastructure of a nation attempting to stop the spread of a disease. You may not need to take the trip today.

But you? You're an essential part of the universe. That's a gift we all share – the gift of being necessary and important. Not just to those closest to us, but to the world. Your individuality means that you are exceptional.

We need to make the most of this gift, and not squander our uniqueness.

At this moment, we're facing a situation that only existed in the minds of science fiction writers. Even those of us with introverted tendencies are impacted by the restrictions on our movements. We may be afraid, not only for ourselves, but for loved ones threatened by the virus.

Unless your job has been deemed "essential", you may be unsure of your role. If you aren't part of the scientific and medical community on the front lines of the pandemic, you may question what you're supposed to be doing.
With social connections seemingly limited to screens – televisions, computers and smartphones – you may feel overwhelmed by the endless stream of information, both true and false.

A few ideas that may help:
Be honest with yourself and those around you. Denying the truth about your concerns doesn't make them go away. It's okay to be afraid, to be upset, to be frustrated. Acknowledging the issue is the first step to overcoming the challenge.


Ask for help when you need help. We're in this together. Remember, asking for help isn't a sign of weakness, it's a sign of intelligence.


Turn off the electronics for a while. Balance the need to stay informed with allowing yourself time to process what's happening. Consider reading a book or reengaging with a hobby. Anything that doesn't involve a screen.


Get outside. "Social distancing" doesn't mean you have to lock the doors. Sit on your porch, deck or front stoop. Listen to the sounds of nature. Close your eyes and breathe in fresh air.


Find other ways to connect with your friends and family. Social media is wonderful for instantly sharing posts and photos to the world. But the sound of your voice may be the tonic that soothes someone's worries. Call a friend today.


Send a letter. I can't see my good friend who lives in the next town. I read a great magazine article I knew he would like. So, I dropped it in an envelope with a note. The US Postal Service is still binding the nation together after 245 years.


Be kind. Be kind to strangers – they're scared too. Be kind to the people you live with – this is a stressful time for them too. Be kind to yourself – you're human too.
Just a reminder – there are over 7.6 billion people on this planet. There is only one you.

Over the last 50,000 years, over 100 billion people have lived on Earth. There has been only one you.

You are important. You are essential. Now more than ever.