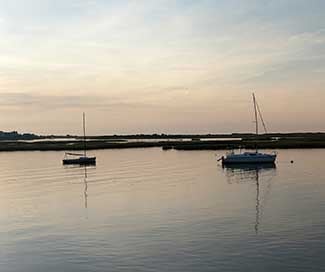 Times change. And we change with them.

With the need for a sustained and renewed focus on my consulting business and clients, the time is right to close the chapter on the "Little Lessons" blog. I will still publish blogs about the postal and printing industries on the Berkshire Company website.

I've appreciated the faithful readers like you over the years. While none of my posts "went viral", sometimes my message touched a nerve, or a heart string. And you let me know that. Thank you.

I'll leave the blog up for another month, and then turn it off on September 1, 2020.

No one does anything alone. This journey was made possible by the support of so many people. Especially those of you who shared my posts with friends and family. I appreciate your kindness.

I'm lucky to have had the chance to share my ideas through this blog. I'm forever grateful for that opportunity.

Be well. Look for the Little Lessons taking place around you every day.

Learn from the Little Lessons.

Love the Little Lessons.

Love your life.