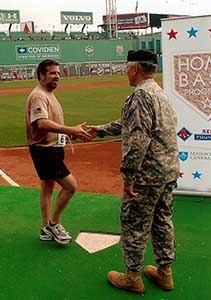 "You are never too old to set another goal or to dream a new dream." – C.S. Lewis

Ever since I started running marathons 10 years ago, the most common question I hear is, "Why?"
I love taking on challenges where I may not succeed?
I enjoy the uninterrupted, unconnected quiet time during 18-20-mile-long training runs?
I'm just a stubborn "son-of-a-you-know-what"?